Reusable Water Balloons:
"Meet our new eco-friendly delight: reusable water balloons! Unlike traditional ones, these innovative balloons eliminate waste and mess. Crafted from high-quality materials, they can be used repeatedly. Enjoy classic water balloon games without the environmental concerns. Easy to fill and tie, they're ideal for kids and adults alike!"
Eco-Friendly and Auto-Refill Feature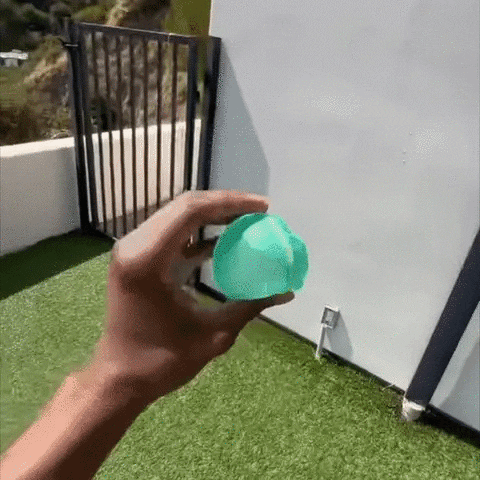 Features
Reusable water balloons come with a unique clasp design.
This clasp allows you to easily fill them with water when submerged.
Once they are full, the clasp automatically seals them.
The outer layer of these balloons is soft and grenade-shaped.
These balloons burst upon impact without causing any harm.

Much Better Than Traditional Water Balloons
Beyond being eco-friendly and cost-effective, reusable water balloons offer a safer option compared to traditional ones. Unlike traditional balloons that can break into small, potentially harmful pieces upon impact, reusable balloons are made from durable materials, ensuring a safer water balloon experience.
These durable balloons aren't limited to water games—they can be filled with substances like paint or shaving cream for messy outdoor activities. With their resilience, user-friendly design, and endless possibilities for entertainment, reusable water balloons are a hit for both kids and adults. Make the switch today for eco-friendly, cost-effective fun that ensures safety and lasting memories.