Get Fit for summer with BodySmarty Fitness balance board! 
The BodySmarty Fitness balance board can be used to do yoga, train muscles, maintain a sense of balance, relax the body and mind, maintain a healthy body, and enjoy fitness fun.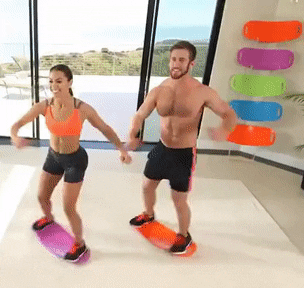 FEATURES 
 ✅ Swing into your fat-burning zone in few minutes
 ✅ Improve balance and coordination.
 ✅ Gain Power
 ✅ Made of high-quality ABS plastic and loadable up to 180 kg
 ✅ It is equipped with a unique non-slip surface, which is safer and more convenient.