With the BodySmarty™ Weighted Hula Hoop to your dream physique!

Experience fun and effective way of working out while burning up to 800 calories per hour! BodySmarty Hula hoop guarantees a nonstop body workout by simply rotating the gravity ball attached to the hoop.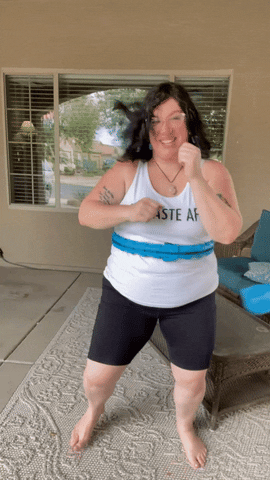 FEATURES
😍 Unlike traditional hula hoop, the BodySmarty hula hoop sits comfortably on your waist and never falls! 
😍 Can be used in a variety of applications, for post-natal recovery, and office sedentary, and are also suitable for sports advocates. 
😍 As long as you spin the BodySmarty hula hoop for half an hour per day, it is equal to 1 hour of swimming/ 3 hours of running/4 hours of yoga.
Adjustable Size
BodySmarty hula hoop can be composed of sections, which can increase or decrease the number of slides on the main body to adjust the waist size. BodySmarty hula Hoop is adjustable to all waist sizes from 20 to 50 inches.
Bodysmarty Promise
We believe so much in the results from the Infinity Hoop that if you use our Hula Hoop for 30 days (for 30 minutes each day) & don't remove a link within 1 month then we will immediately issue you a 100% refund on your purchase.
Our Fulfillment warehouse
Over 200+ orders every day!